October 25, 2020 (Seraing / Belgium) Insectorama 2020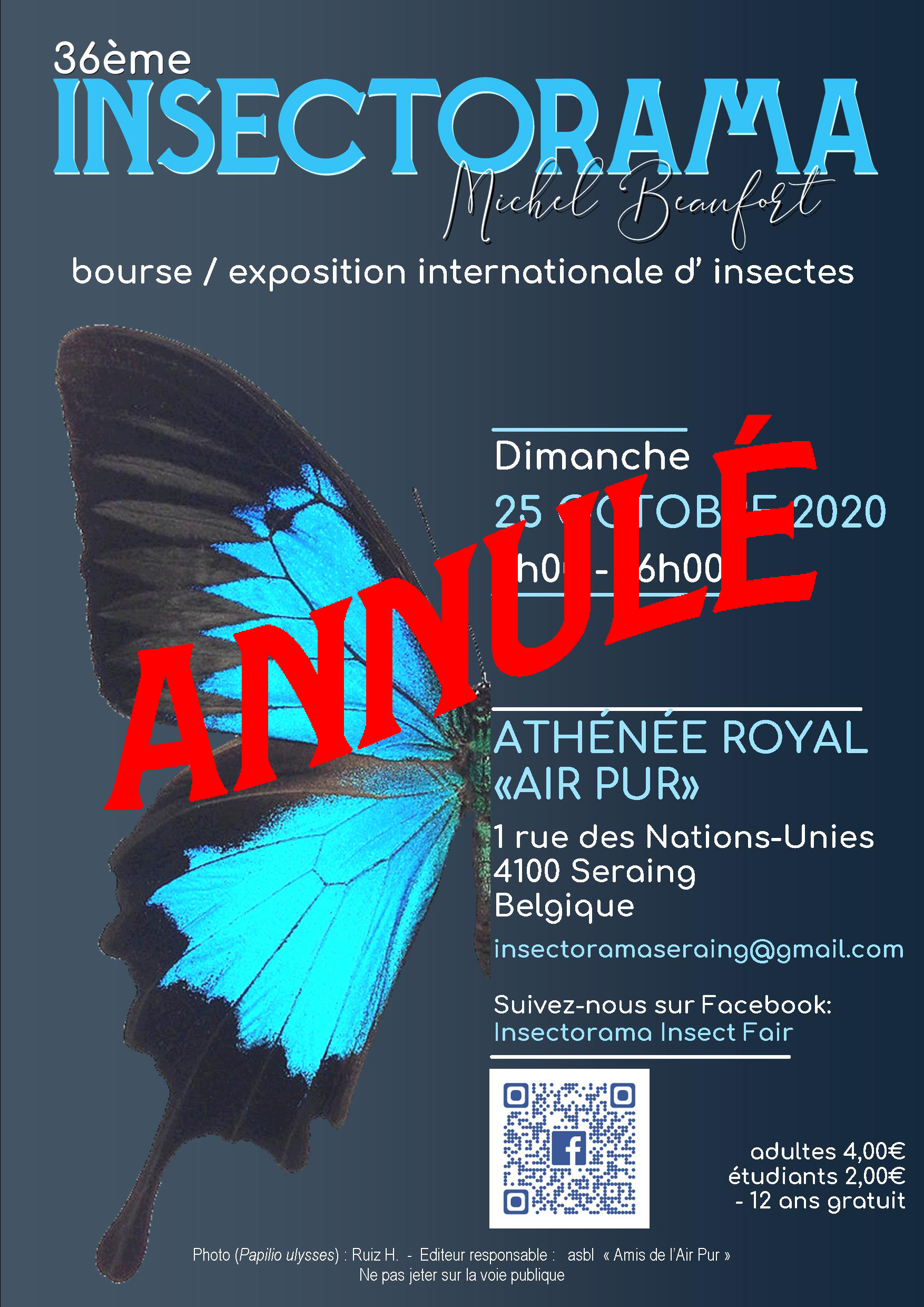 CANCELLED

Athenee AIR PUR, rue des Nations Unies 1, B-4100 Seraing, Belgique
October 25th, 2020 from 09.00am until 16.00pm.
Reservation: Zovi Pierre, Avenue des Champs 138,
B-4100 Seraing, E-mail: insectoramaseraing@gmail.com
Face à la recrudescence des cas de coronavirus en Belgique (et dans le reste de l'Europe) ces dernières semaines, c'est avec grand regret que nous avons dû prendre la décision d'annuler l'édition 2020 de l'Insectorama. En effet, les conditions actuelles ne nous permettent pas d'organiser notre bourse de façon sereine et de garantir une sécurité totale pour les participants. Nous vous donnons rendez-vous le 24 octobre 2021 pour la prochaine édition de l'Insectorama ! Prenez soin de vous…
Hello, To deal with the resurgence of covid cases in Belgium (and in the rest of Europe) these last weeks, it's with deep regret that we had to take the decision to cancel the 2020 edition of Insectorama. The present circumstances do not allow us to organize our fair in a secure way for everyone. See you next year, on October 24, for a new edition! Take care...