September 29, 2019 (Antwerp / Belgium ) Naturaria Fair 2019
NL - PRINTBARE KORTINGSBON 1 EUR - Print deze pagina
UK - PRINTABLE DISCOUNT VOUCHER 1 EUR - Print this page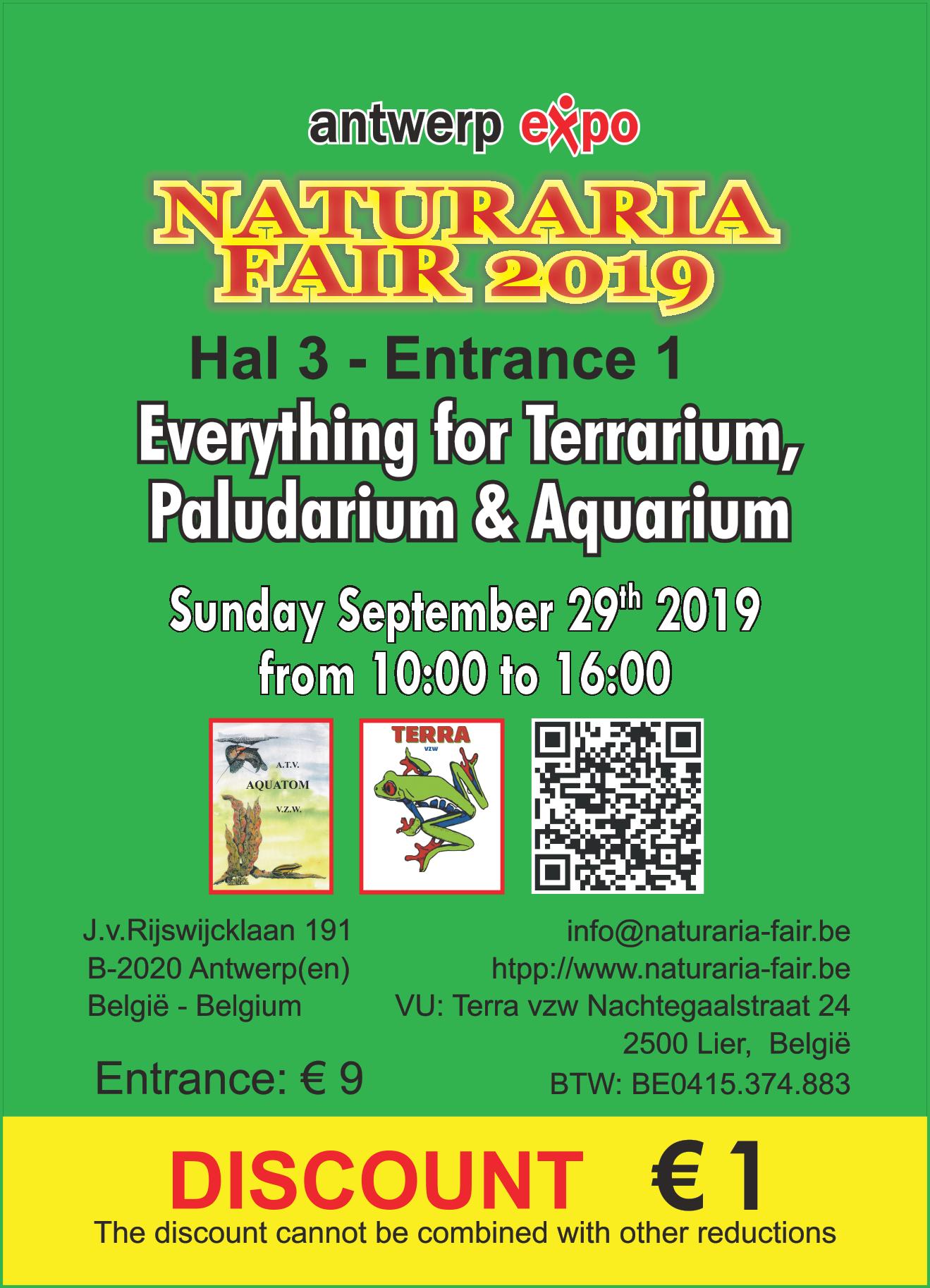 NATURARIA FAIR the biggest in the Benelux with 6000 m² terrarium, aquarium, lizards, chameleons, snakes, tortoises, frogs, toads, small mammals, animals for feeding, fishes, spiders and insects (mostly bred by hobbyists) takes place in Antwerp Expo (Belgium) and will certainly speak to everyone's imagination. More than 200 traders from Belgium, The Netherlands, Germany, UK, France, Tchechia, Italy, etc. (> 1000 meters of pitch surface). Plants, orchids, books, software, all kind of accessories and materials will not be missing.
Naturaria Fair, Jan Van Rijswijcklaan 191, B-2020 Antwerpen, Belgium
September 29th, 2019 from 10.00am to 16.00pm.
Website: www.naturaria-fair.be
Antwerp Expo is situated at the intersection of the prestigious Avenue Jan Van Rijswijck and the Antwerp ring road. It stands within the city yet just off the motorway. Antwerp Expo is only 5 minutes from Deurne business airport and half an hour from the National airport . The high-speed train station and Berchem station are also only a few minutes away.
Powered by